OK, let's get this right out of the way. I'm not going to show you how to crack local small business safes and steal cash. That would be illegal.
Instead, I'm going to show you a proven way to get local business owners to willingly open their safes and happily start handing you money every month.
Sound good? Then let's get started….
I'm sure you've heard of "local digital marketing" where you offer web related services to small local businesses who have no idea how to do it themselves. Things like website design, seo, email and social marketing, etc.
Maybe you've even tried it. I have, and did not have much success.
In fact, most people fail at this even though it seems like a perfect niche.
Here's why they fail…
Nowadays, small businesses are being bombarded daily with offers for this stuff. Every other email they open is from some hotshot promising a page one Google ranking.
They have become blind to it.
And more importantly, most small business like to work with local people they either know or get referred to by other local business owners.
Which means it's just unbearably difficult to sell most digital stuff from scratch. Sure, picking up a client here and there is fine but you can't really build a fast-growing business out of it.
What you really need is a way in.
A back door into their safes. And here it is…
The people who are hitting paydirt locally, start out by offering services that are practical and easy-to-understand. THEN they eventually upsell them the techy stuff.
Read that again…
The Secret to Selling Digital Marketing is Gaining Trust With Physical Marketing!
Small local businesses don't want a glitzy report that comes every month from some wordpress plugin or third-world SEO firm. They want something tangible.
So let's step out of the digital realm for a moment and dive into the real-world side of marketing.
The number one, in-demand service that local businesses hate dealing with is…
PRINTING!
If they do their own printing, trust me… they absolutely dread it!
And if they outsource it already, it's usually to a local Staples or UPS store and chances are, they are paying far more than they need to – and they KNOW IT.
That's where you come it.
S
tarting literally today, you can sell everyday printing services to local businesses.
This is so simple a twelve year old can do it.
If you've got kids or grandkids looking to make some legit side money, then this is perfect. Who knows, they might even become your first salesperson!
And no, you don't need to know much if anything about printing. Because you won't be doing it yourself. Print profiteering revolves around a really simple formula:
Sell Printing Services … Outsource the Fulfillment …. And Pocket the Profit!
That's really all there is to it. The best things in life really do tend to be that simple.
But just what are "everyday printing services?"
Think business cards, postcards, flyers, brochures, signs, banners, labels, hang tags, two part forms, invoices, letterhead, etc.
You know, the stuff businesses are paying for to have printed everyday.
Being a print 'broker' means you act as the middleman between your clients and the company doing the actual printing.
You get the business (always paid 100% upfront)… the printer does the work … and you profit whatever you marked up. You even get all the credit because they think you did it all.
Sweet deal!
You can run this business right from your home and never have to store a single piece of inventory.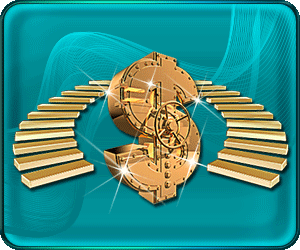 Even if a client orders 100,000 flyers it'll just be delivered to their business under your name as the shipper. You don't touch a thing if you don't want.
Compared to the traditional printing model of a big office space, loading dock, giant printing presses, paper and ink, hiring skilled labor, etc. it's easy to see how big of an advantage you have when you don't need any of that.
The demand for printing is so high it's safe to say probably 95% of printers have never stepped one foot outside their shop to prospect for business, it just rolls in; so when you take the effort to look for business it's EXTREMELY effective.
A print shop can put signs out on a busy road that say "30% off all flyers and brochures this month" or "50% off business cards!" and owners will steadily drop by; that's how much demand there is.
And if you actually take the time to go out and introduce yourself to local owners, telling them you're a printer, you will see business come in like you never will believe.
That's when the real fun begins.
Nearly every small business you work with locally will have many, many needs beyond the realm of printing.
And they'll know it because they'll be getting offers daily from unknown marketers selling everything from web services to SEO.
But they won't hire any of those people.
Instead, they'll hire you. Because you now have your first digital client too! All you'll have to do is mention that in addition to your excellent printing services you now offer _________________.
Their safe is now open for your monthly withdrawal, and they're happy to let you in every month.
Because the digital services you offer (and also outsource!) will lead them to buying a bigger safe every year.
That's right, you'll be growing not only your own business, but theirs too!
OK, now that you know a Proven, Sneaky "Back-Door" Into Local Small Business 'Safes', all you have to do is put the plan into action.