In today's gazette I'm asking for some reader suggestions.
This week I've been telling my readers about a new PLR package called Digital Nomad Secrets.
It's a Step-By-Step Guide For Aspiring "Lifestyle" Entrepreneurs To Live, Work, and Play Anywhere in the World.
The modern-day nomadic lifestyle is growing rapidly in popularity, with entrepreneurs young and old.
After all, why tie yourself down to one location when you're self-employed. If you enjoy travel and want to see more of the world, all you need is a laptop or tablet and an Internet connection.
Believe it or not, many of these digital nomads actually find the lifestyle cheaper than owning or renting a permanent residence. Especially if they were living in an expensive location such as New York or California.
If you are interested in exploring the idea of being a digital nomad, grab that package.
You can sell it to other would be digital nomads and keep 100% of the profits.
Or use it to plan your own adventures.
Which leads me back to my plea for some feedback.
Reading Digital Nomad Secrets got me thinking…
My youngest goes off to college this coming year, and my wife and I have started talking about places to "wander" to.
We're both sort of homebodies, and wouldn't want to travel more than a few months a year. At least for starters.
We have a very short list so far and would love some suggestions. I know many of my subscribers have visited, and actually live in some awesome destinations.
We'll be traveling from January through March every year, so we can get away from old man Winter and see places we haven't seen.
Just leave a comment with your ideas below.
To show my appreciation I'll send everyone who comments, this very special gift…
It's a PDF ebook I created this morning, based on my recent series on Internet marketing for seniors.
You can use it to help grow some income online, even if you're not a senior.
Oh, and you can give it away (or sell it!) as your very own.
OK, so here are a few places we have in mind so far…
Tuscon/Scottsdale Arizona: Warm, dry climate. Lots of spas and golf courses.
Crete, Greece: My sis moved there last year and loves it!
Wine country, California: Watched the movie Sideways about 20 times and want to tour the vineyards.
That's a pretty short list, help me make it longer. Tell me about some places you've visited that you really loved and why!
Now let me get back to the Digital Nomad Secrets course and why you should grab it before the sale ends.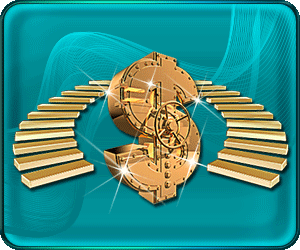 Here are some ideas on what you can do with the course…
– Use it as blog content
– Sell it as a Kindle eBook
– Provide it inside your paid membership site
– Translate the content to other languages
– Use it for offline clients, coaching, speaking, etc.
– Turn it into a physical product
– Use the product as a bonus
– Use is as an upsell for your product
– Edit, modify, add and manipulate the content
– Put your name as the author
+ use your imagination and come up with your own idea!